856-333-3783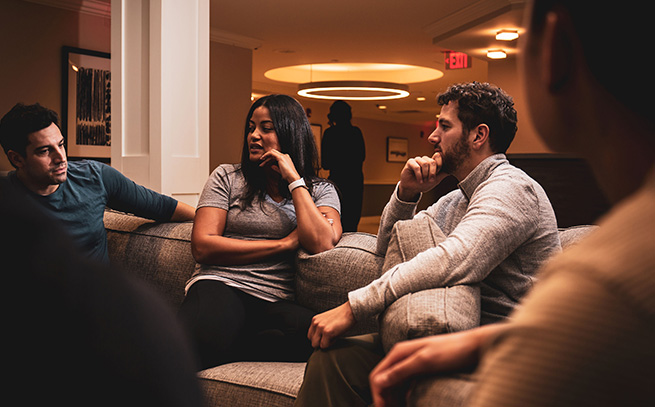 Make The First Move Toward Recovery At Sunrise Detox Cherry Hill
In many cases, medical detox near Philadelphia is the right starting point for taking control over your addiction to alcohol or dependence of prescription drugs or narcotics. Sunrise Detox Cherry Hill strives to make this step easier by concentrating on your comfort and safety first. Our caring staff utilizes proven medical treatments to decrease withdrawal effects in a empathetic environment. In the meantime, you'll get behavioral health care from experienced counselors to boost your likelihood for a fruitful recovery.
About Us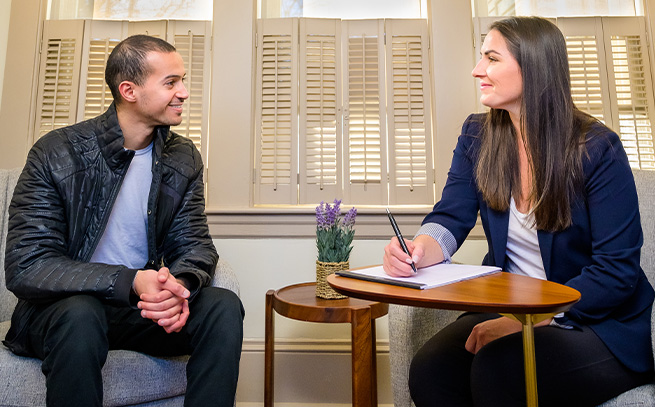 Detox In A Safe Fashion Under Experienced Medical Direction
Trying to detox alone or halting substance use suddenly may be risky. Sunrise Detox Cherry Hill helps you taper in a safe fashion. We utilize evidence-based medical practices for controlling withdrawal symptoms and monitor you on a 24-7 basis. Our nursing team is adept at administering medications for effective tapering. And if you feel up to it, you can also participate in therapy and peer support groups to explore the underlying causes of substance use and associated mental health disorders.
Treatment
When Do You Need Medically Guided Detox?
During medical detox near Philadelphia, you allow your body to free itself of a drug as trained caregivers oversee your health and address withdrawal symptoms. You can benefit from medically supervised detox if:
You rely on an illicit drug, prescription drug, or alcohol to get to a "normal" state of mind
You have withdrawal when you haven't taken the substance
You have mood shifts when you stop using the substance
You have powerful urges for alcohol or drugs
Your tolerance for the drug has increased
You are unable to stop using the substance
Your substance use leads to harmful behaviors
You wish to access a rehab that requires detox first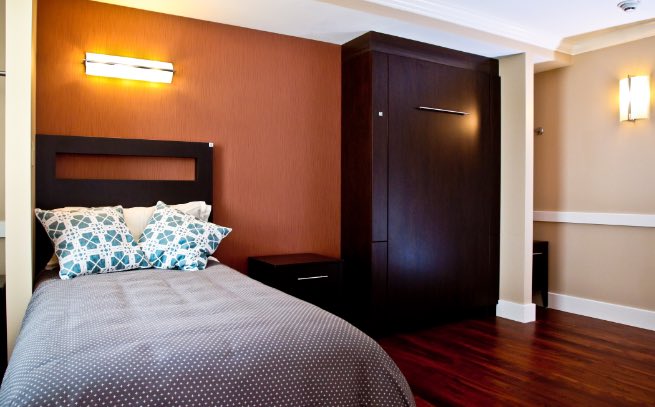 Along with treating your withdrawal symptoms, the Sunrise Detox location is intentionally set up to give you the ability to rest and relax as you complete detox. You'll live in a fully furnished bedroom with a private bathroom, eat chef-prepared food, and have time to watch TV or engage in a game within our community areas when you feel up to it. Staff members are on-site 24 hours a day to meet your needs. We help with court-issued paperwork, documentation for employers, insurance clearance, and anything else you might need to get your treatment started. We can also arrange transportation when you're ready to come to or leave our center.
Our Facility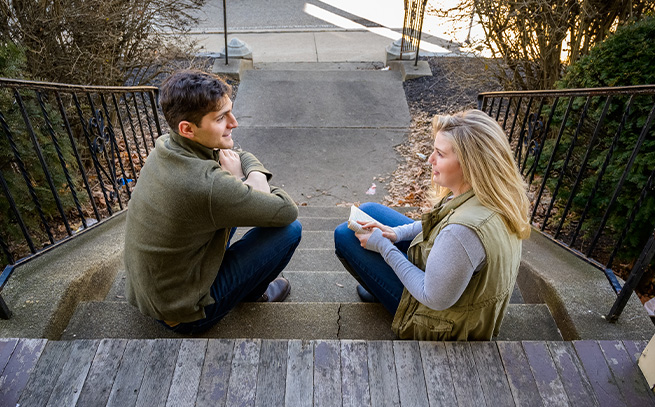 Start The Process Of Helping A Member Of Your Family
Family intervention can be a compelling method to motivate a member of your family to find help for a drug or alcohol addiction. Sunrise Detox Cherry Hill works with families to offer your loved ones the support they need. We know how much they mean to you and we'll take exceptional care of them. Reach out to us whenever you please to see how we will assist your family in navigating detox and addiction recovery.
For Families
Contact Sunrise Detox Cherry Hill For Urgent Assistance
Sunrise Detox Cherry Hill is your source for safety-focused, medically directed detox. Dial 856-333-3783 or submit the form below, and we will respond immediately, regardless of the hour, seven days a week.
All communications are held in confidence and complimentary. Help is available now. To begin with, you can call us below or fill out the form.