856-333-3783
Begin Your Recovery With Inpatient Medical Detox Near Washington Township
Are you attempting to get a handle on an alcohol or drug addiction? Sunrise Detox by Washington Township, NJ is here for you. Our residential medical detox facility offers a welcoming and safe location to start your recovery under the guidance of accredited medical staff. Our comfortable accommodations will keep you at ease while nursing staff watch for and treat withdrawal symptoms with approved medications. You will receive customized care with the purpose of creating a solid foundation for the next steps of your road to a healthier life.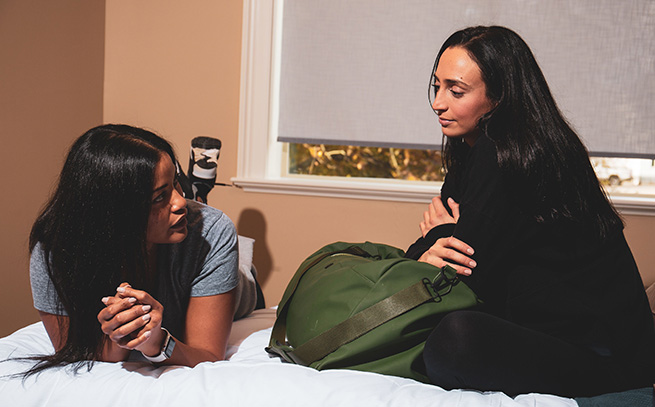 Individulaized Inpatient Drug And Alcohol Detox Near Washington Township, NJ
At Sunrise Detox by Washington Township, we know you'll have more successful outcomes when we personalize our inpatient detox services to your specific needs. After a full medical evaluation, you'll receive a taper plan that our staff follows to make sure you stay comfortable during detox. We'll use evidence-based treatments to help you taper from drugs or alcohol and mitigate withdrawal symptoms.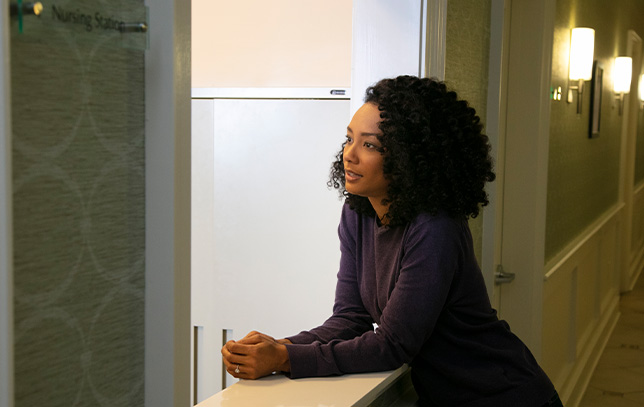 Alcohol Detox
Detox is normally the initial step toward recovering from alcohol addiction. Our inpatient alcohol detox by Washington Township is designed for keeping you safe while reducing your discomfort. Well-trained nurses check on you frequently and use trusted protocols to taper you off alcohol slowly. Our gradual, controlled method will prepare you well for your next stage of recovery.
Drug Detox
Drug detox treatments at Sunrise aid in removing chemicals from your body and jumpstart your recovery from drug addiction. Our caring staff uses your care plan as a guide and administers safe amounts of medication to safely and gradually taper you. They monitor you carefully and modify treatments as needed to ensure your safety and comfort.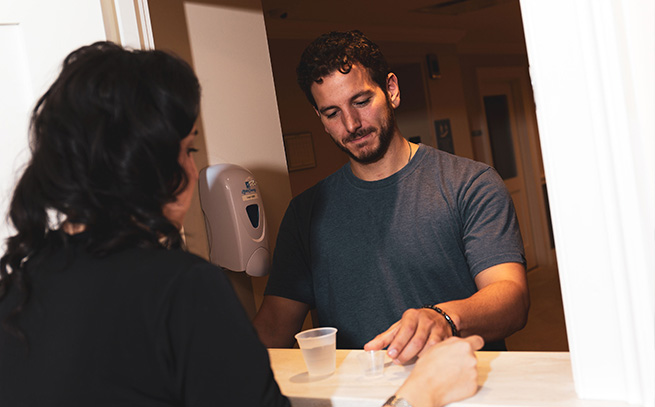 Safely Detox With Medical Detox Services Near Washington Township
Attempting to detox on your own without medical assistance can be disastrous and painful. Our Sunrise Detox Cherry Hill near Washington Township, NJ lets you detox from various substances in a less risky fashion. Our staff offers detox for:
Alcohol
Amphetamines
Benzodiazepines
Cocaine
Heroin
Opioids
Designer drugs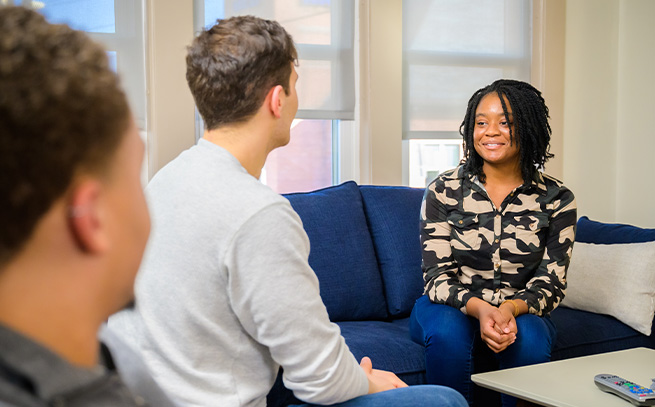 Alcohol And Drug Detox Counseling
Even though we focus primarily on medically-supervised detox, we also have other services which find the triggers for alcohol or drug use and start finding healthier coping skills. If you feel like it, you're encouraged to work with our behavioral health therapists in:
Individual therapy
Group therapy
Family Therapy
Peer support meetings
A Comfortable Environment For Inpatient Substance Use Detox By Washington Township
Drug and alcohol detox will go better when you can relax and rest. Our detox center is here to make you safe and comfortable, so you will focus on your recovery. We have semi-private bedrooms with only one roommate. Every room is fully-furnished with an attached bathroom and television. We provide meals that are made by a chef and available in our community dining space. Snacks and drinks like coffee, juice, tea, and water are there round-the-clock. Private rooms might be available upon special request. When feel up to it, you can enjoy some casual activities as well as watch television, play video games in the community lounge, hang out on the outside patio, or talk with other patients.
Sunrise Detox Is Just One Piece Of Our Continuum Of Care
For most people, detox is the first step toward a healthier life. Our inpatient detox services near Washington Township let you free your system from substances comfortably and as painless as possible. Licensed clinicians watch you round-the-clock in our comfortable facility and help you make an aftercare blueprint. When your detox is finished, you'll get the skills you need to go on to the next step and work toward a full recovery.
Assistance For Family Members With A Loved One In Detox
Sunrise Detox understands how alcohol and drug use affects loved ones and that those problems won't leave just because someone begins rehab. Our drug and alcohol services near Washington Township offer support and resources for family members, also. Call to:
Find an expert interventionist
Learn how to give support a loved one recovering from addiction
Make aftercare plans with your loved one
Gather resources about substance use and co-occurring mental health disorders
Deal with the worry of having a family member in rehab
Start Your Safe Alcohol And Drug Detox Near Washington Township
Don't take the risk of detoxing on your own. Sunrise Detox Cherry Hill is at the ready to help you. Call us at 856-333-3783 or fill out the form on this page to get help immediately. We always respond quickly, 24 hours a day.