856-333-3783
Stimulant Detox Near Philadelphia
Many individuals safely take stimulants to allow them to feel invigorated throughout the day or address specific mental illnesses. However, it's not uncommon to get caught in a cycle of overusing stimulants that can upset your life. If you find yourself with a stimulant dependency, contact Sunrise Detox at 856-333-3783. We'll help you determine if a stimulant detox in Philadelphia is needed and help you choose the suitable level of recovery.
Who Should Seek Stimulant Detox Near Philadelphia?
As you might expect, stimulants spark brain activity, causing you to feel more attentive and full of energy. This classification of drugs encompasses:
Caffeine pills
Methylphenidates (Ritalin and Desoxyn)
Ephedrine
Dextroamphetamine (Dexedrine)
Cocaine (crack)
While various stimulants are obtainable by prescription, they do carry a risk of addiction, and some individuals get caught in the practice of using too much. If you have an excessive amount of a stimulant in your body, you could experience:
Restlessness
Elevated body temperature
Dehydration
Raised heart rate or heart palpitations
Chest pain
Agitation and irritability
Psychosis
Compulsive behaviors
While most addictive drugs require detox to quit, stimulants are treated in a different manner. You may be able to safely quit or take a pause from stimulants without tapering, as stimulant withdrawal symptoms are not usually life-threatening. Even so, stopping without a means of support leaves you vulnerable to relapse and potential overdosing immediately after you quit.
The immediate difficulties with stimulant detox arise as you try to stabilize from the effects of stimulants. Sunrise Detox Cherry Hill can employ medication-assisted treatment to help you stabilize. We have comfortable accommodations to relax in and experienced professionals waiting to help you. We'll also help you recognize the triggers to stimulant use and find the ensuing step of your recovery. Reach out to us today to discuss admissions.
What Can I Expect From Stimulant Detox At Sunrise?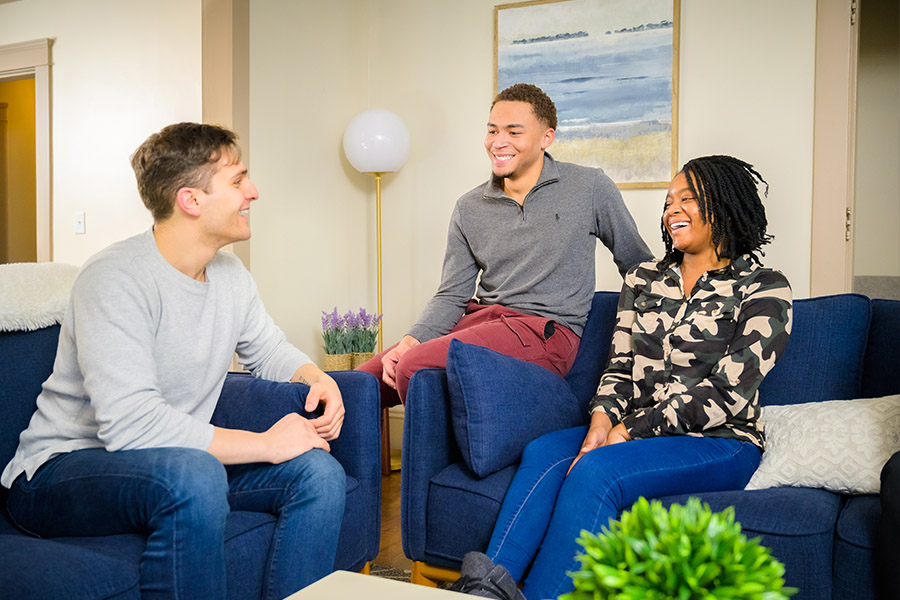 Sunrise Detox aims to make stimulant detox as efficient as feasible. Upon your arrival, we'll assess your condition and ask you questions about your drug use and health history to comprehend you and your needs. From there, we'll guide you to where you may relax and formulate an individualized plan of treatment that adjusts our stimulant detox methods to you. We believe you deserve personalized care and will get through detox easier when our treatment focuses on your particular condition.
Typically, our methodology for stimulant detox in Philadelphia is to monitor your heart rate and administer smaller quantities of drugs like Valium to offset the influence of the stimulants in your system. We can also help you mitigate stimulant withdrawal symptoms that might appear, like:
Lethargy
Depression
Anxiety
Insomnia
Slowed heart rate
Psychosis
Cravings
Throughout your stay, our staff members are accessible to find anything you need day and night. You'll unwind in a cozy, completely furnished room and receive healthy meals and snacks.
We also offer one-on-one therapy, group therapy, and peer support meetings where you are able to enhance your understanding of drug addiction. Ultimately, our team will help you devise an aftercare plan to ensure you get further stimulant use treatment after you are done with detox at Sunrise.
How Long Will I Be In Stimulant Drug Detox?
When you get help at Sunrise Detox Cherry Hill, you'll be at our inpatient facility until you are medically cleared. The duration of your stay depends on considerations like:
The degree of your stimulant drug use
Your physical health when you arrive
Your response to care
The presence of co-occurring conditions
Most patients move past the stimulant's effects within five days and move to another level of support for aftercare.
How Does Sunrise Detox Ensure My Safety As I Detox From Stimulants In Philadelphia?
Our goal for stimulant detox is to keep you safe and make sure you get better. Our well-trained medical staff members are trained specifically for substance use disorder and withdrawal care. They supervise you and administer accepted treatments to help you cope and successfully complete detox.
In addition to around-the-clock medical support, we also:
Adapt treatment to your specific care plan
Use only evidence-based treatments
Avoid treatments that may prompt an additional addiction
Offer a restful atmosphere free of triggers for substance use
Adhere to rigid patient privacy and confidentiality guidelines
Care for you with understanding and dignity
Emphasize thorough aftercare planning
Provide all your basic and recreational needs
Request Help For Stimulant Addiction Now
Don't try to detox alone. When you're ready to end your addiction to stimulants, dial 856-333-3783 or fill out the form below. One of our professionals will answer right away, no matter the hour. Help is ready for you now.