856-333-3783
Alcohol Detox Services near Philadelphia
Attempting to detox from alcohol without proper medical guidance can be painful, intimidating, and life threatening. Sunrise Detox provides a safe place to undergo alcohol detox near Philadelphia. We tailor your treatment to your unique needs and assist you in managing the discomfort of withdrawal symptoms. And every step of the way, we care for you with the respect and compassion you have a right to.
Not Sure If You Should Start Alcohol Detox near Philadelphia?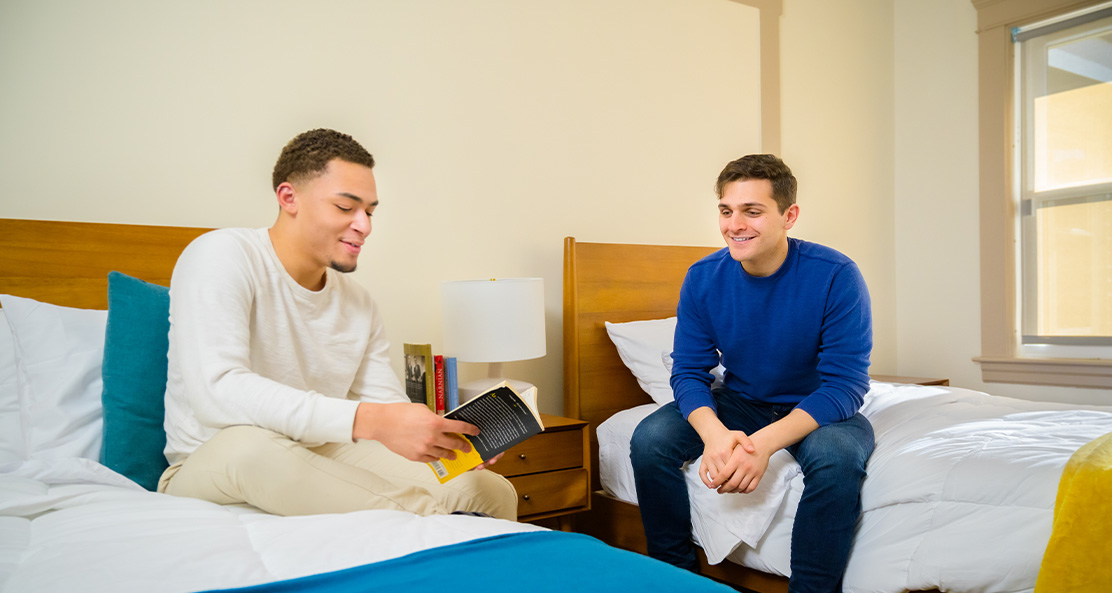 Patients pursue alcohol detox services near Philadelphia for a variety of reasons. You should get support if:
But the principal rationale to seek help with detoxing is that trying to do it on your own is dangerous. When your body has become addicted to alcohol, you can encounter debilitating or possibly fatal symptoms as you try to halt your use. That's why Sunrise Detox provides inpatient alcohol detox near Philadelphia. Our medical team watches over you 24-hours a day and treats withdrawal symptoms to let you detox as risk-free and peacefully as possible. Still not sure if you need alcohol detox? Take our alcohol use assessment below.
Personalized Alcohol Detox Services near Philadelphia
Sunrise Detox Cherry Hill operates under the belief that personalized care is vital for prevailing over alcohol addiction. We treat you as a patient with specific requirements and make every attempt to meet those needs when you're with us.
Our dedicated team follows up with you regularly to evaluate your condition and your degree of discomfort. From the time you arrive here, you'll benefit from an individualized treatment plan based on your medical history. We adapt our evidence-based treatment methods to fit your unique needs and make modifications to allow you to feel more relaxed and stay stable. Through a unified approach, we are able to help you detox in a careful and effective manner.
What To Expect From Inpatient Alcohol Detox At Sunrise
Everyone experiences alcohol detox differently, but there are some things you can expect from our alcohol detox services in Philadelphia. We commence your detox service with a complete assessment. We'll discuss your present shape, the degree of your alcohol dependence, and how previous efforts at detox went. We utilize your information to craft a personalized care strategy specifically for you.
Most people will finish alcohol detox in around 5 days, but it may go past that in severe scenarios. Throughout your stay at Sunrise, our support team will monitor your vitals and provide you strategic quantities of proven medications to minimize the chance of unsafe withdrawal symptoms. We may also give you other prescriptions as needed to manage withdrawal issues. Most of your time will be spent recovering in your comfortably furnished room, and you can go to voluntary therapy sessions if you are up for it. Once you conclude detox, we'll help plan ensuing steps for an enduring recovery.
Managing Alcohol Withdrawal Symptoms
Those who attempt to halt the use of alcohol alone realize that withdrawal symptoms are unbearable and hazardous. Sunrise Detox keeps you safe and helps you control uncomfortable symptoms including
Irritability and mood swings
Anxiety
Headaches
Insomnia
Excessive sweating
Nausea and vomiting
Weakness
Fevers
Gastrointestinal distress
Heart palpitations
Find Help For Alcohol Detox Now
If you or a loved one have a desire to detox from alcohol, Sunrise Detox Cherry Hill is ready to help. Call or submit the form below for a complimentary, confidential consultation. We answer or reply immediately, 24 hours a day. Help is available now.