856-333-3783
Sunrise Detox Costs Near Philadelphia
At Sunrise Detox, our goal is to make our detox treatment as budget-friendly as possible while still giving you quality, custom-tailored care. We invite you to continue reading to learn more about Sunrise Detox costs in Philadelphia and how we work with your insurance provider to cover as much of your stay as possible If you can't find the answers to your questions about costs and insurance, contact us at 856-333-3783 at any time. We are always ready to guide you.
How Much Does Detox Cost Near Philadelphia?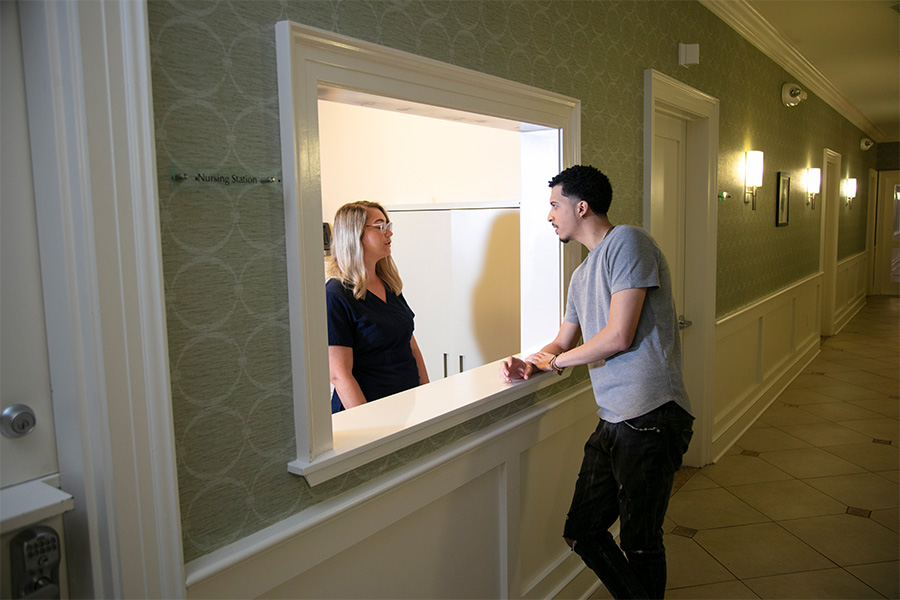 A range of factors will impact your total Sunrise Detox costs in Philadelphia:
What kind of treatment and medication you obtain throughout detox
Whether you are insured or not
What your insurance company will cover
In the event of self-pay, your stay here
When you reach out to us about admissions, our skilled team will inquire about your health insurance information and clarify how we will determine the cost of your care. After finding out more about your insurance plan, we are able to give you an estimate of how much our detox will cost you out of pocket. Then we'll advise you of further costs as your detox progresses. We are always pleased to address any questions about your fees and talk through payment plans.
Is Detox Covered By Insurance In Philadelphia?
Sunrise Detox Cherry Hill takes the majority of commercial insurance plans. At present, we are unable to accept Medicaid. Please dial 856-333-3783 to discuss current Medicare options.
Your insurance coverage will determine if you will have any out-of-pocket costs for detox. Our highly-trained staff is familiar with all kinds of policies and will gladly work with your insurance representative to get as much coverage as possible. We'll do our part to make sure you obtain the complete benefits of your policy. We'll even assist with the paperwork for programs like FMLA and short-term disability. When all your benefits are applied, we'll let you know of any remaining charges you owe us.
If your insurance doesn't cover your Sunrise Detox costs in Philadelphia, we will aid you in choosing an economical self-pay option. You deserve the best substance use care, and we are pleased to work with you to make sure you get it.
Insurance Companies We Work With
Our objective is to help as many people, families, and communities as possible. That means working with many different health insurance providers. Below is a sample of the major in-network companies we are affiliated with. Reach out to us at 856-333-3783 today to see if we take your specific insurance policy.
Can I Get Care From Sunrise Detox Cherry Hill If I'm Not Insured?
Not having insurance shouldn't keep you from exceptional substance use treatment. You are still welcome at our detox center if you have modest coverage or none at all. If you find yourself in this scenario, we'll inform you of our present self-pay rate and discuss your payment options.
Even when our payment arrangements don't work for you, we still have a goal for you to detox in a safe fashion. We'll help you select another treatment center that suits your needs more effectively. Your well-being is our top priority.
Take The First Step Toward Recovery Now
If you or someone you love needs to begin detox for an alcohol or drug addiction, dial 856-333-3783 or submit the following form now. One of our representatives will respond promptly and assist you. We answer 24 hours a day, all year long. We are ready for you now.