856-333-3783
Codeine Detox Near Philadelphia
Codeine may be readily available and frequently prescribed as a pain reliever, but it's still a habit-forming opiate with a high potential for misuse. If you are fighting with an addiction to codeine, the first step to recovery is a medically guided detox. During detox, your body will rid itself of the narcotic while you prepare for the next phase of rehab.
At Sunrise Detox Cherry Hill, we'll guide you through withdrawal in a safe manner and set the stage for your recovery. Dial 856-333-3783 to get started on codeine detox near Philadelphia today and take control of your life.
Do I Need Codeine Detox Near Philadelphia?
One of the unmistakable indicators of an opioid use disorder is the emergence of withdrawal symptoms when you cease use. You may begin with physical issues such as upset stomach, body and muscle pain, and throbbing head pain. Over time, you may encounter mental symptoms like anxiety. While withdrawal is a common indicator of a problem, there are various warning signs, including:
Compulsions to keep using
Development of a tolerance and a need to take bigger doses to get the same effects
Upheaval of your daily life causing issues at your job, home, or school
Constantly agonizing over obtaining more of the substance
Withdrawing from loved ones and no longer engaging in activities you enjoyed in the past
Our codeine detox near Philadelphia is the appropriate first step in your recovery. We'll keep you safe and comfortable as you manage your withdrawal symptoms. We'll also prepare you through optional therapy sessions so you are able to build the basis for a long-term recovery.
What You Should Expect From Codeine Detox At Sunrise Detox Cherry Hill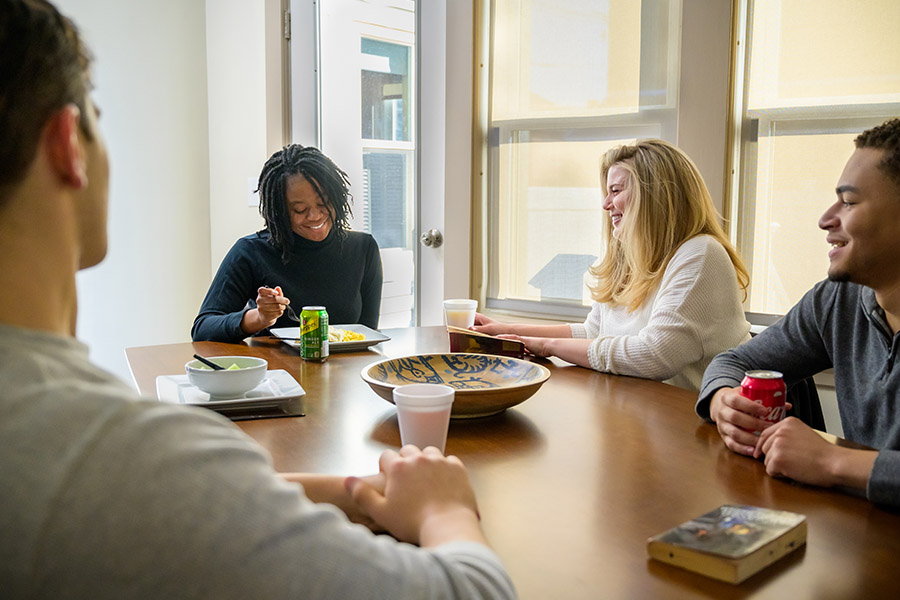 We the best way to detox is through a personalized strategy. Following your arrival at Sunrise Detox Cherry Hill, we'll complete a thorough evaluation to understand the extent of your usage, your medical background, and your mental and physical condition. By doing so, we can create a custom plan of treatment specific to you.
Our skilled medical staff also understands that your health and comfort are crucial to detoxing successfully. This is why we supply relaxing bedrooms and wholesome, chef-made meals in a welcoming atmosphere conducive to recovery. We will monitor you closely and provide treatment as you require to handle withdrawal symptoms that might include:
Muscle pain
Nausea and vomiting
Restlessness and insomnia
Headaches
Diarrhea
Depression
Anxiety
Once you're feeling up for it, we'll welcome you to partake in individual and group therapy. This is a great method to help you tackle the mental elements of addiction while readying you for residential rehab.
How Long Will I Be In Codeine Detox?
Most patients are able to complete detox within 7 to 10 days. The total time you are here will likely be different from others and will be affected by the following:
The regularity and duration of your codeine use along with the amount you take
Your overall physical condition
How responsive you are to treatment
Your specific requirements and past medical experiences
Prior to discharging you, we'll make sure you are medically stable and furnished with an aftercare plan, so you know exactly what will occur as you move forward.
How Can Sunrise Protect Me During Codeine Detox Near Philadelphia?
The bodily and mental strain of detox will often be too much when making an attempt to detox on your own. At Sunrise Detox Cherry Hill, we understand how to keep you secure and progressing toward recovery. This starts with our capacity to effectively deal with withdrawal symptoms.
Our devotion to safety consists of:
24-hour care from licensed medical professionals
Structured and pleasant settings away from influences that trigger use
Customized care plans catering to your specific needs
Thorough aftercare planning so you have a clear idea of how your recovery will move forward
Strict patient privacy rules to protect personally identifiable information and treatment details
Suboxone is an authorized medicine to help you safely wean off opioids. This drug is proven to be effective and is not as habit-forming as other choices. To keep you safe, we stick to the following:
We abstain from using Suboxone in the beginning stages to steer clear of a precipitated withdrawal
A trial dose is given and response observed
Changes are done if required or other treatments considered
We'll gradually wean you off Suboxone
Take The First Step In Your Recovery With Codeine Detox Near Philadelphia
Codeine addiction is not something we underestimate and neither should someone suffering from it. The drug is dangerous in itself and it may serve as a gateway to more potent opioids like heroin, morphine, and oxycodone. If you or a loved one are in need of help, now is the time to get it. Call 856-333-3783 or complete the form below to begin. We are standing by for you 24/7, every day of the year, and reply to all communications right away.
Call 856-333-3783 Today