856-333-3783
Get Inpatient Detox Services By New Brunkswick
Do you need treatment for a drug or alcohol use disorder? Sunrise Detox Cherry Hill near New Brunkswick, NJ is here. Our detox facility provides a safe and comfortable place for you to undergo detoxification under licensed, expert clinicians. You'll stay in a semi-private bedroom while our clinicians help you mitigate a successful detox with proven methods. The personalized care you receive here gives you a solid starting point for the rest of your addiction recovery journey.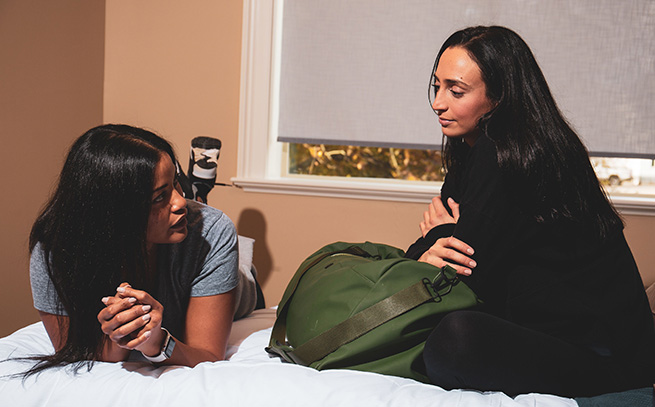 Personalized Inpatient Medical Detox Near New Brunkswick, NJ
We know our residents at Sunrise have the best results if they receive custom-tailored detox services. For this patient-centric treatment, you start with a complete medical assessment. We then tailor our detox protocols to accommodate your requirements and provide your own treatment plan that our medical professionals follow to make sure you receive the safest treatment imaginable. They check on you frequently, keep an eye on your vital readings, and administer treatments for uncomfortable withdrawal symptoms.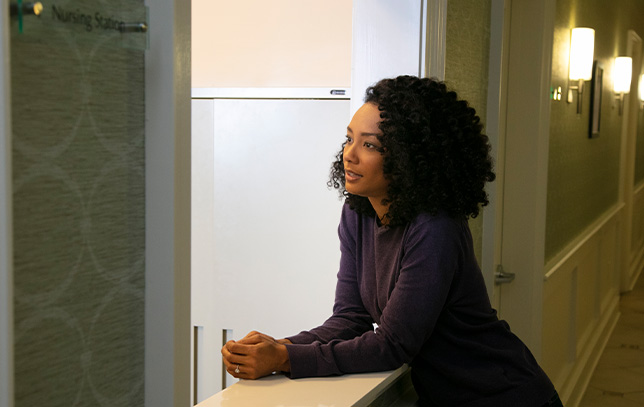 Alcohol Detox
A great number of people need to detox from alcohol when they start recovery for good. Sunrise's alcohol detox services by New Brunkswick allow you to taper as safely and comfortably as possible. Our skilled staff is always at hand whenever you need something. They utilize approved medications to gently taper you from alcohol to give your body a chance to rebalance and stave off the most harmful withdrawal symptoms.
Drug Detox
Sunrise's drug detox services near New Brunkswick let you purge harmful substances from your system so you can start your journey away from drug use. Our empathetic staff follows your care plan and administers careful dosages of medicines that let you taper safely and gradually.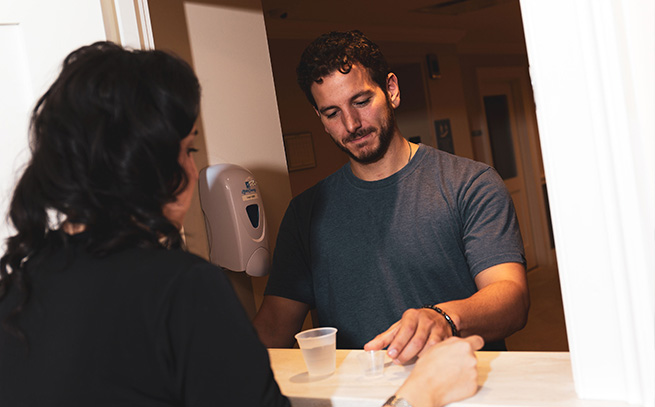 Avoid The Hazards Of Withdrawal With Medical Detox By New Brunkswick
Tapering without expert supervision could be hazardous and even fatal. At Sunrise Detox Cherry Hill near New Brunkswick, NJ, we will help you detox from multiple substances. We can help you detox for:
Alcohol
Amphetamines
Benzodiazepines
Opioids
Heroin
Cocaine
Designer drugs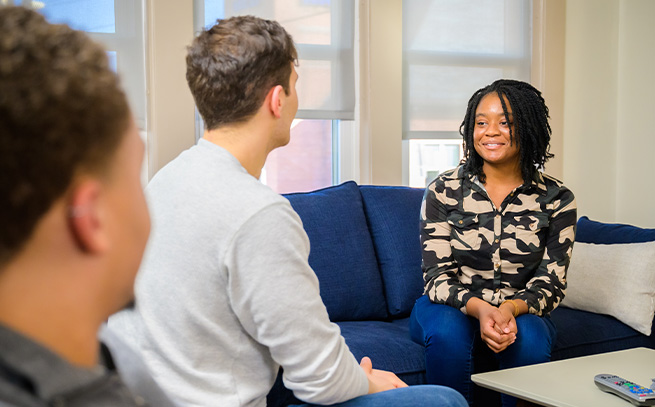 Counseling While In Alcohol And Drug Detox
Known for competent, medically directed detox near New Brunkswick, Sunrise Detox also provides counseling to help you understand the possible sources of addiction and to start developing coping techniques. If you're feeling able, we encourage you to meet with our counselors for:
Individual therapy
Family Therapy
Group Therapy
Peer support sessions
Comforting Resident Rooms For Alcohol And Drug Detox Near New Brunkswick
Your body needs a good deal of down time throughout detox. We equipped the Sunrise Detox facility with comfort being a top priority. Throughout your treatment, you'll enjoy a tastefully decorated, furnished bedroom and private bath with a limit of one other resident. This is an ideal setting for you to take a nap or watch TV. Please note we do offer private quarters by special request. Chef-prepared meals are served in our family-style dining area, and you are able to grab a snack or beverage any time, day or night. We also have recreational areas when you're up for leaving your room. Play games or turn on the television in the community common room. Take in a bit of sunshine on the outside patio. And we are hopeful you'll make a handful of new friends as you socialize with fellow residents.
Sunrise Detox Is Your Beginning Step In Our Continuum Of Care
When you're set to make the inaugural step toward a sober way of living, Sunrise Detox can help. For many individuals, our inpatient detox services near New Brunkswick are the start of their recovery journey. We help you detox from drugs or alcohol as carefully and smoothly as possible. Our experienced clinicians supply 24/7 support to keep you comfortable and create an aftercare blueprint with you and the members of your family in advance of your departure. Our objective is to help you detox in a successful manner and get you ready for further therapy to aid you along your journey to recovery.
We Help Families Who Have A Relative In Detox
At Sunrise Detox, we know substance use disorder affects the whole family and that the stress isn't instantly gone when an individual commits to treatment. This is why we inform and help families with our drug and alcohol detox services by New Brunkswick. We can help you:
Get in touch with an experienced interventionist
Develop an understanding of substance use and co-occurring disorders
Manage the hardships of having a loved one in therapy
Learn how to be there for a member of the family in recovery
Make aftercare plans for continuing treatment
Call About Safe Alcohol And Drug Detox By New Brunkswick Today
Sunrise Detox Cherry Hill is your source for safe detox services. Call 856-333-3783 or fill out the form below for prompt assistance. We respond 24/7, all year long. Help is available now.